Willenhall Community Primary School
Willenhall Community Primary School is based in Coventry. The school has a PE team that run numerous events and extra curricular activities throughout the year. We aim to increase the participation of all of our pupil in sports both inside of school and by forging links with clubs in the community.
Last year as a school we managed to engage 98% of our pupils to take part in a club at some point during the year. Our aim for this school year is to help our pupils access sports clubs in the community with the view of them playing sports outside of school. 
Our sports crew provide a voice for the pupils to have an input into what sports and activities we provide in school. The pupils at Willenhall CommunityPrimary are very passionate about school and school sports. With the help of the PE team the school looks to encourage all pupils to find a sport they enjoy and help them reach their full potential. 
See our school website (using the link below) for an overview of all the sports we do.
School Games Mark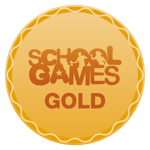 Willenhall Community Primary School achieved Gold award in the most recent year School Games Mark was awarded.
Sportshall Athletics
Willenhall took on Manor Park, Gosford Park and Pearl Hyde in what was an entertaining afternoon with some brilliant athletics on show.
Recent events
Outdoor & Adventurous Activity 2
16th May 2023
Dinosaur themed Scavenger Hunt - in honour of Dippy!
Competition 4u Primary Archery Festival 1
10th May 2023
Archery competition for KS2. Format adapted to tell the story of the participants attempting to storm a castle.
KS1 Gymnastics Festival 5
22nd March 2023
KS1 Gymnastics Festival 5
Want to find out more?
Visit the Willenhall Community Primary School website to learn more about the school