Cross country competition
The year 3/4 and 5/6 cross country teams took part in a competition which consisted of 31 schools.
I competed in the cross country at Bishop Auckland College and I came 14th out of over 200 other competitors. I raced against other girls in year 3/4; they were from lots of other primary schools in County Durham. It was really fun! When I was at the start line I felt nervous, I quickly managed to get to the front of the pack of runners and eventually I made it to the end. When I was in the middle of the run, I tried so hard to keep on going as fast as I could. The children who were their from my school were cheering me on. I really liked it when I finished and everyone cheered! I was very impressed at the position I came.
Cockfield Primary School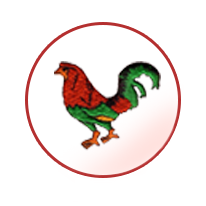 Cockfield Primary is set in spacious grounds and provides a stimulating environment for over 100 children aged 3 - 11 years. All staff and Governors at Cockfield are committed to providing the best possible education for our children.
Want to find out more?
Visit the Cockfield Primary School website to learn more about the school