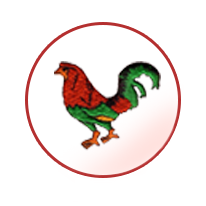 Cockfield Primary School
Cockfield Primary is set in spacious grounds and provides a stimulating environment for over 100 children aged 3 - 11 years. All staff and Governors at Cockfield are committed to providing the best possible education for our children.
Everyone at Cockfield is extremely proud of our school. We have worked tirelessly to raise standards and provide an excellent all round education for our children. In May 2011 we were rewarded for our hard work when Ofsted made us an outstanding school.
At Cockfield Primary School everyone will feel welcomed, respected and valued as equal members of the school community.
School Games Mark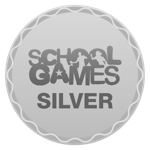 Cockfield Primary School achieved Silver award in the most recent year School Games Mark was awarded.
Recent events
Wear Valley & Teesdale Primary Schools Cross Country Year 5/6 & 3/4
28th February 2020
Cross country competition for schools in Wear Valley & Teesdale. Year 3/4 boys race, Year 3/4 girls race, Year 5/6 boys race & Year 5/6 girls race. Team sheets will be emailed out, maximum 6 per team, minimum 4 per team. Bring as many pupils as you wish. First Race 10:35am last race 11:05am
EVENT FULL Level 2 School Games Swimming Year 3,4,5,6
31st January 2020
Level 2 School Games Swimming, 12 school spaces in the morning session. Arrive from 12:45pm looking to start 1:15pm. Should be finished by 2:30pm. Team event. Team sheets will be emailed out. Pupils must be able to swim 25m. Parents can come and watch.
Year 3/4 Mega Fest Rugby
24th October 2019
21 team spaces available (8 pupils per team) if you are bringing more than 1 team please put this in the additional comments box when entering. 7 Games - Rugby rounders, Rob the nest, Ball Touch, Hares & Hounds, Statues, End Ball, Any direction Tag
Want to find out more?
Visit the Cockfield Primary School website to learn more about the school