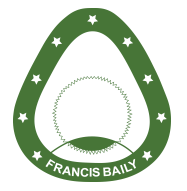 Francis Baily Primary School
This website shows you what Francis Baily are doing in our PE world.
We are the largest primary school in West Berkshire and we thrive ourselves on being better every day. We demonstrate to our children and want our children to show the school values of aspiration, resilience, respect and curiosity.
Recent events
KS1 Cricket
24th March 2022
Morning session 10-12 or afternoon session 1-3pm
X country (Team Kennet)
22nd March 2022
All information and entries to Team Kennet
Year 1 and 2 Football
21st March 2022
Want to find out more?
Visit the Francis Baily Primary School website to learn more about the school