Cricket Engagement Program with Chance 2 Shine - Year 1, Year 2, Year 3 and Year 6.
A huge thank you to Dom from @KentCricket and the team @Chance2Shine for providing our children a with a fantastic opportunity over the last 7 weeks. The children have enjoyed playing cricket and learning all about the sport and the skills needed to play. What a brilliant way for them to understand benefits and inspire the children to love cricket! #PowerofCricket Chance to Shine
Blenheim Primary School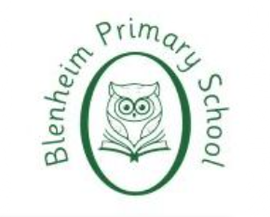 Blenheim Primary School is a member of the E21c Academy Trust and is part of a growing community where parents and staff work together in an atmosphere of cooperation to promote a love of learning and the development of the whole person. Primary School is a special time in a child's life and at Blenheim Primary we go out of our way to ensure the personal family atmosphere that we have nurtured within our school community is cherished. We have extremely high standards and expect all members of the school community to share these in order to provide our children with the very best opportunities.
Want to find out more?
Visit the Blenheim Primary School website to learn more about the school