Darren Dance Days - 12th October 2022
Whole school Dance workshop/ school engagement.
On Wednesday 12th October, we were visited by Darren from Darren Dance Day.
He took each class for a 45 minute session, focusing on a dance theme linking to their class curriculum theme.
The children had a fantastic day and enjoyed showing off their moves! :-)
Blenheim Primary School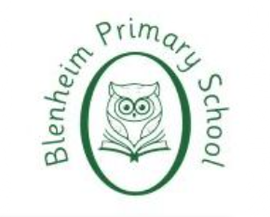 Blenheim Primary School is a member of the E21c Academy Trust and is part of a growing community where parents and staff work together in an atmosphere of cooperation to promote a love of learning and the development of the whole person. Primary School is a special time in a child's life and at Blenheim Primary we go out of our way to ensure the personal family atmosphere that we have nurtured within our school community is cherished. We have extremely high standards and expect all members of the school community to share these in order to provide our children with the very best opportunities.
Want to find out more?
Visit the Blenheim Primary School website to learn more about the school