SFSS Volunteer of the Year 2022/23
Mr Fairweather was awarded with the Volunteer of the Year award at the Sheffield Federation For School Sports 128th Awards Presentation on Monday December 12th 2022. It was a night celebrating all that is excellent in school sport throughout Sheffield.
Born in April 1958 Clive grew up in Sheffield and went to Abbeydale Grange where through his best friend Paul Green he became friends with Lord Seb Coe who was Paul's training partner.
Clive started at Hunter's Bar Juniors in October 2010 after spending most of his working career in printing works (working for Green-Up and Thompson Print4). He started as a midday supervisor but it was quite apparent that he had a lot more ability and was quickly asked to start his training as a Teaching Assistant-a role he still continues to do and enjoys.
Clive (who can legitimately claim to have been a relation to the oldest woman in the world-Guinness World records approved!) has a total passion for sport. He has participated in various sports throughout his life and continues to play football with an over 45's team with close friends like Chris Waddle and John Williams to name a few. As well as this, he's constantly in trouble with Anne (his wife) for agreeing to fill in if teams are a man short, but this love and dedication allowed him to trial with the England Walking Football team not too long ago. The most laid back person you will ever meet unless you meet him on a golf course but that's a different story!
The element of competition for him (in golf especially) is never something that he ever imposes on the children at HBJ. His philosophy is trying your best and making sure you have fun, which is something that resonates with him whatever task the children are doing in the classroom or outside. I've seen first-hand how he helps children in their development to become better communicators, teammates and people something that won't be fully appreciated or seen until these pupils have left HBJ and moved onto secondary school and beyond. This has ensured during his time here that he is always popular with the children as they feel no pressure to perform but often his wise words enable them to do just this.
The man whose work-rate knows no bounds had to slow down in March when Lockdown hit us. Placed in the highest risk category Clive was still offering to help from home!
A constant in helping with the provision of outstanding Sport and Physical Education here at HBJ over the years. You name the sport and Clive will have volunteered in it; from giving up weekends, to help with cross-country and orienteering, to giving up evenings to help with supervision at SFSS competitions, friendly fixtures and After-School clubs with both Sheffield Wednesday and Sheffield United. Not only does he volunteer but also his love of photography has enabled him to capture some wonderful moments to share with children and parents alike. Not only do these wonderfully captured memories usually end up on our school website and social media feeds (as well as other schools and the Sheffield School Sports Partnerships), but when time permits he can be found printing and laminating individual copies for the children to have personal memories to take home. Not only over the past academic year but throughout all his time at HBJ, Clive has been someone who has given his time, experience and support to not just the children but also to staff and external sporting providers to help continue the great sporting tradition we have here at Hunters Bar Juniors.
In picking up the Volunteer of the Year Award, his impact on pupils (in sport & the classroom) past & present cannot be measured (Volunteer of the Decade!). He really is a valued member of our staff and well deserving of all accolades and praise that came his way.
Congratulations to all the winners...but for us first and foremost congratulations to Mr Fairweather!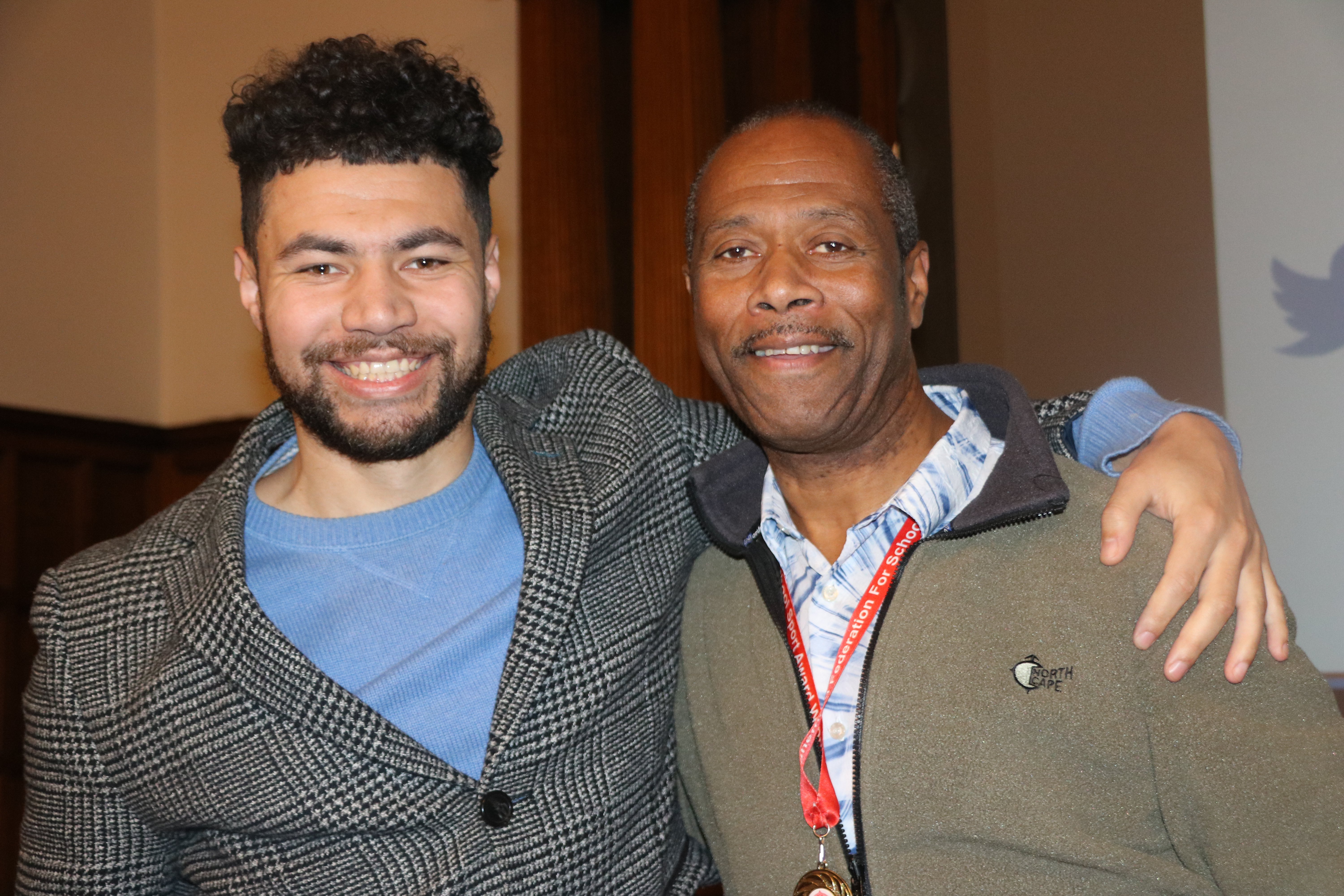 Hunter's Bar Junior School
We provide the children of Hunter's Bar with a rich and diverse PE curriculum to best meet the requirements of the national curriculum. Hunters Bar Junior School-Igniting Lifelong Learning
Want to find out more?
Visit the Hunter's Bar Junior School website to learn more about the school