Cross Country Season - Final Race
Tewkesbury cross country race 5
Our cross country season has been one to remember this year. We have had over 30 KS2 children participating in one of the most challenging events of the year, showing amazing commitment to not only race once by five times!
As we entered our fifth race, the children prepared themselves both physically and mentally for their final race of the season. Many of our runners were eager to compete and to earn their place in the county cross country competition to be held in March.
Our boys were first to race this week. The nerves, excitement and anticipation were on a real high, as the boys took to the start line. After a final breath, the boys listened for the whistle and off their flew!
Unfortunately Silas, our 1st position runner, was unable to attend today due to ill health, however the other boys pushed themselves hard to gain the best position possible. Ewan was our first and youngest boy home, finishing in 3rd place again! Aaron and Finlay were our next boys to finish, both within the top 20.
The boys ran with great determination and grit. They have truly been amazing this season and every single one of them should be extremely proud of their achievements.
The girls' race was next. As the racers jogged over to the start line, the sounds of encouragement were deafening and the girls were smiling from ear to ear.
Again, with great grit and effort, the girls ran as hard as they could, some hoping to gain that position at the county race. Charlotte was our first girl home, followed by Martha and Tilly. Chloe and Sophie ran exceptionally well also, as did one of our youngest competitors Keira. Julia jumped a whole 20 places in front of her position last week and Poppy achieved her PB!
Great news for many of our runners!
Well done to all of our participants, not only for their efforts but for their commitment and dedication to running this year. Tirlebrook 10 and running club have been extremely beneficial for many of our runners . Attitude is most definitely the key. Our runners have really needed their School Games values throughout this event. Most definitely self-belief, determination, passion and even teamwork to help each other through some tough races.
We are extremely proud of all of you and should be very proud of yourself.
Squad: Aaron, Jordan, Rhys, William, Freddie, Finlay, George T, Ewan, Paddy, Martha, Sophie, Poppy, Charlotte, Leah, Isabel, Tianna, Tilly, Keira, Julia, Chloe.
Tirlebrook Primary School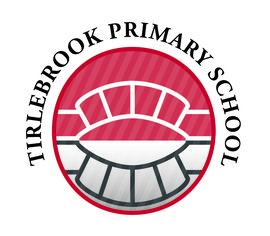 Tirlebrook Primary School is highly committed to PE and school sport. The School Games and its associated values of Respect, Passion, Determination, Self Belief, Honesty and Teamwork are the essential embedded foundations of our approach to PE and school sport as we continue to develop a vibrant curriculum and an exciting array of wider opportunities that promote high quality learning, contribute to healthy lifestyles and provide a breadth of opportunities to organise, participate in and lead in a variety of sports and activities. We are delighted that we are currently holders of the Gold School Games mark - for the fourth successive year.
Want to find out more?
Visit the Tirlebrook Primary School website to learn more about the school