Super Saturday Work Out 4th April 2020
Super Saturday Active Home Work Out for Key stage 2 children and their families. Use your favourite music to create either a martial arts routine or a cheer-leading routine.
Start your daily physical activity with The Blue Egg Game
If you do not have cones, use coloured blocks or pots etc.
Now it's time to be creative and create a routine with moves from either martial arts or cheer-leading.
Would be great to see your routines I'm sure many of you create really exciting routines.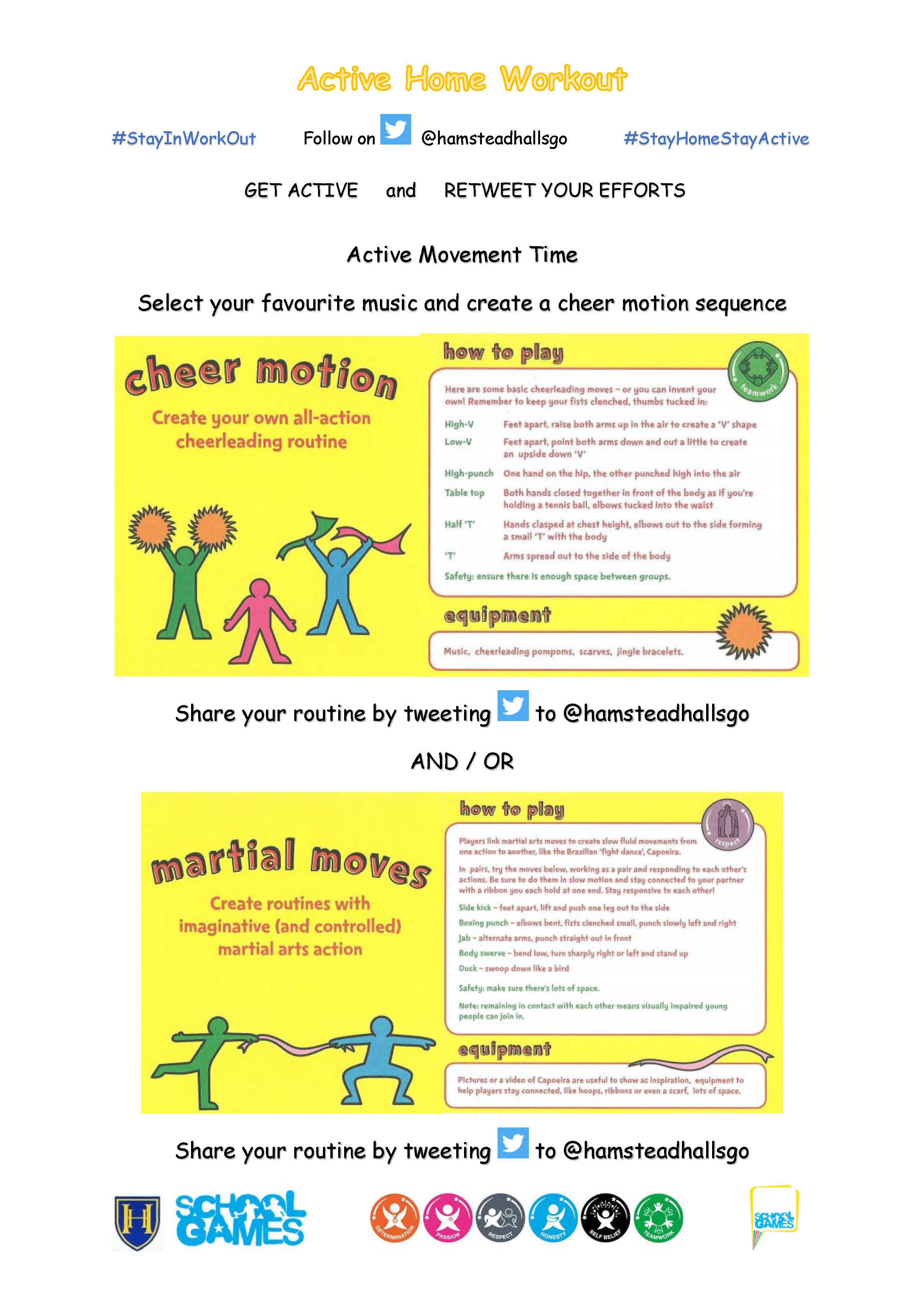 Hamstead Hall SGO Area
We are based at Hamstead Hall Academy in Handsworth, Birmingham. Our School Games Partnership has a membership of 7 Secondary schools 2 Alternative Provision Centres 1 primary special school and 28 Primary schools. We aim to provide and support every school to participate regularly in intra and inter school games competitions, festivals and participation events with have a clear intent and look to support personal development, sport specific skills, social and emotional skills as well as wellbeing. We originally started in 2001 as a School Sport Co-ordinator Programme, linked to Sports Colleges. In 2010 we became a School Games Partnership supporting the National provision for School Games.