North Dorset Primary Leadership Academies
Primary Leadership Academies have gone mobile in North Dorset this Autumn ensuring the leadership and training opportunities are still on offer across the North of the county.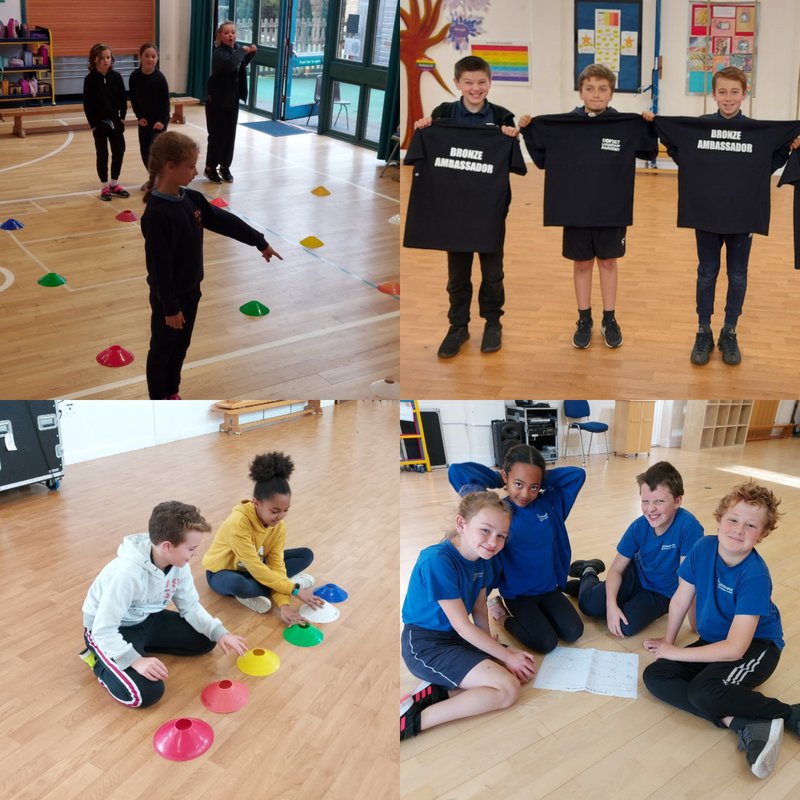 ronze Ambassadors are invn many Primaries across the county. They are used for all manner of activities; play leaders, sports councils, helping run extra curricular clubs, helping in C4L clubs … etc, all whilst helping to promote sport, health and physical activity within their schools.
The current national situation always meant that the North Dorset Primary Leadership Academy running to its usual format was never going to be on the cards this year; 30 schools all under one roof, 150+ children being mixed in small groups with children from other schools across 5 different school clusters ... a track and trace nightmare!!
So this year, the Primary Leadership Academy, used to train your Bronze Ambassadors has gone mobile. A condensed version of the training package has been compiled into a 2 hour, bubble friendly, socially distanced workshop enabling the North Dorset SGO to visit your school to work with and train your Bronze Ambassador candidates. Schools who do not wish a visit, can apply for a training pack and support to provide their own in-house training.
To date, 10 schools across North Dorset have received a visit with 100+ children across years 5 & 6 trained and tasked with improving sport & activity opportunities and support for their fellow students. 8 more schools are booked and awaiting a visit and several school have taken up the offer of a virtual pack to provide their own training to the ambassadors.
If you wish to receive a visit for your school, please speak to your PE lead who will contact the SGO for North Dorset.
++++ UPDATE ++++
14th December 2020
Autumn term 2 has continued to be a busy time for Leadership Academies within North Dorset. Further visits has seen the total number of Bronze Ambassadors trained this term rise to 168 across 21 schools with at least one already booked in for the new year.
One group of Bronze Ambassadors really felt the workshop had helped them when they said ...
On Friday, ten Year 6 took part in the Bronze Ambassador training. Our trainer, Nico, taught us lots of fun games, activities and strategies to use in school and share with other pupils and year groups. We learnt how to adapt games to make them more challenging, as well as lots of ways to encourage team work. Other activities included learning about the importance of warm-up and cool-down activities when keeping our bodies fit and healthy. All of us had a fantastic day and. we look forward to passing on all our knowledge and ideas that Nico has given us. Here is a photo of us in our 'Sports Ambassador' t-shirts.
North Dorset SGO Area
News and updates from the School Games Organiser for North Dorset.