Bournemouth Inter School Leagues with Koboca
We are getting back to some inter school competition in Bournemouth with some virtual challenges via the platform Koboca.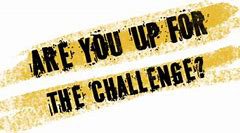 The Bournemouth Inter School Leagues are an initiative set up to encourage inter-school competition and physical activity when face to face competition is not possible.
The leagues are taking place on a virtual platform, Koboca, which allows each school in Bournemouth to get involved. Every school has an individual account and is able to send a school specific link to its pupils allowing them to submit their entries directly which in turn transmits their score into the LIVE league tables.
Events will take place on a weekly basis (Mon - Fri) and will cover activities which can be safely performed wherever you are with minimal equipment, or equipment which can be substituted for common household items.
The first event is the Speed Bounce competition. My total was 42, can you beat me?
Each week I will post a demonstration video on Twitter @SGO_Bournemouth so you know what to do.
If you would like to take part and attend a school in Bournemouth ask your PE lead or class teacher for the details.
I look forward to seeing your entries.